Harry Russell Albee was born in Rockford Illinois on September 8, 1867. In 1890 he married June Lewis. In 1895 he sold his Michigan business, the Bay City Lumber Company and moved to Portland. He won a seat on the Portland City Council in 1903. In 1910 he was elected to the Oregon Senate. In 1913 he was elected as Portland mayor. He was the first Portland mayor elected under the new commission form of government (Portland had just switched over from the ward system). He led the efforts to develop the city's public docks and supported measures to implement the expansion of parks.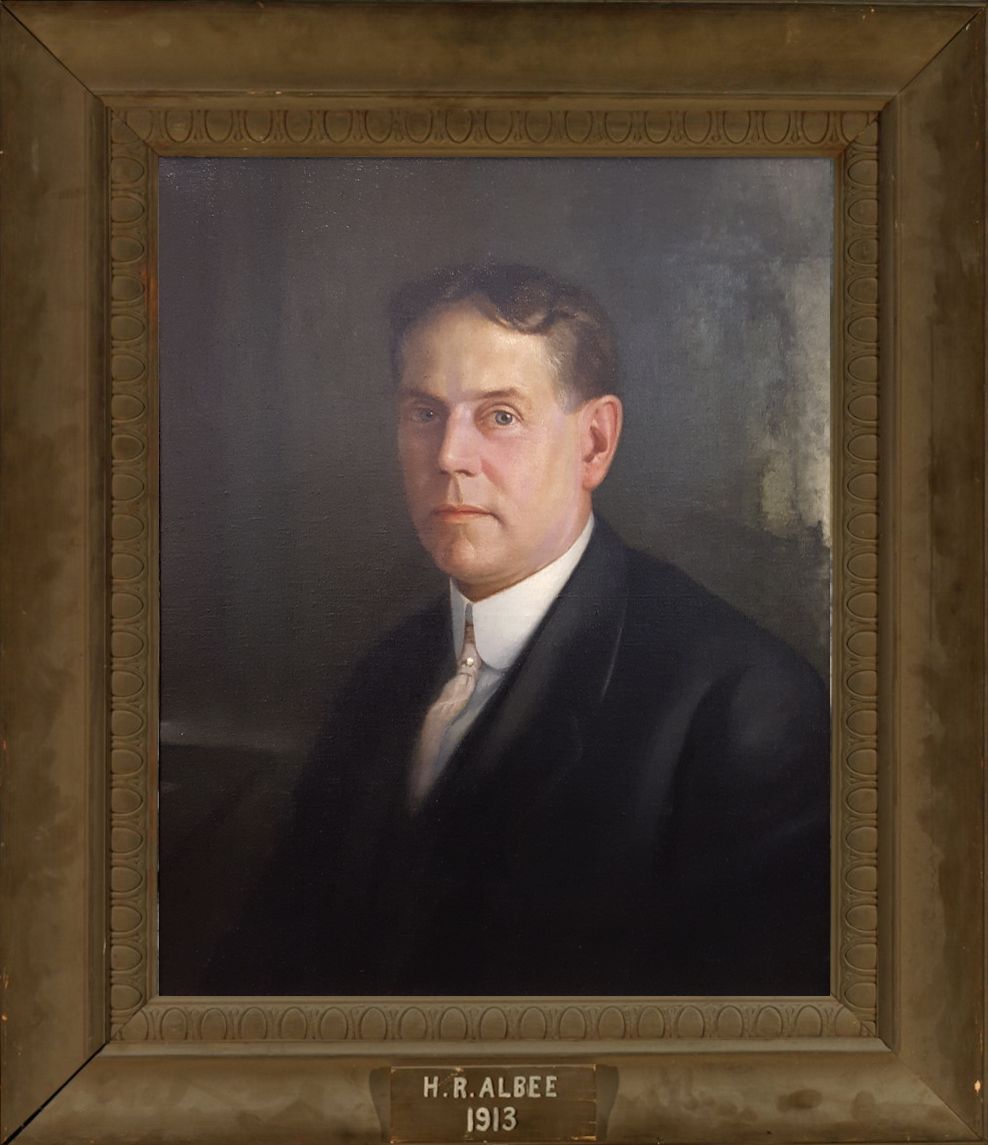 H. Russell Albee, 1913 (www.gegoux.com)
In 1910 Albee purchased eight lots that stretched 500 feet along a ridge above the area that would eventually become Laurelhurst Park. He commissioned Portland architect A.E. Doyle to design a house, one of the first homes that would be built in the new subdivision that was developed by the Laurelhurst Company. Doyle designed a 120-foot-long house with an orientation and room layout that maximized views towards the park.

H. Russell Albee House, c1940 (Oregon State Historic Preservation Office)
The colonial revival house was built in 1912 and featured a solarium, living room, dining room, library, and kitchen on the ground floor and a sleeping porch, sitting room, and four bedrooms on the second floor. The house has undergone a few changes over the years. The kitchen was remodeled, a skylight was installed, and marble tile was installed in the solarium, among other things. It was listed on the National Register of Historic Places in 1992.

H. Russell Albee House, 1912
Location of H. Russell Albee House:

View Larger Map